Front End Developer Recommends Simply Coding JavaScript Game Design Course for Kids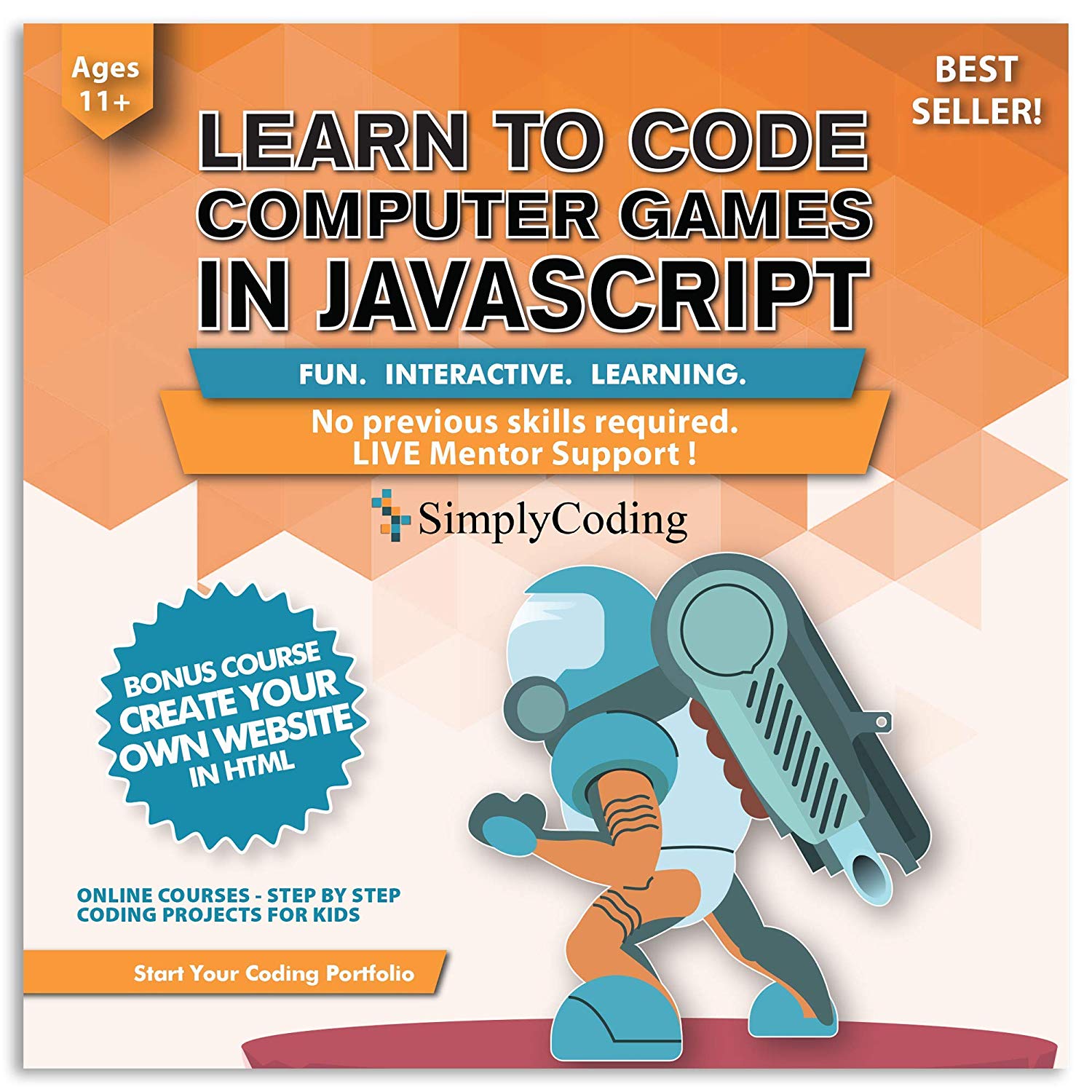 Simply Coding's popular online tutorial for kids, JavaScript Game Design Course continues to impress the Amazon shoppers. Recently, this program has been strongly recommended by front end developer as an excellent hands-on coding practice for kids.
Simply Coding continues to receive accolades from parents that are seriously interested in providing quality computer education to their kids from a young age. The company's number one Amazon bestseller JavaScript Game Design Course has been recommended recently by a front end developer who had purchased the program for her eight years old son. This computer software teaches coding for kids and building games through a simple step by step process.
The animation software from Simply Coding has been created by a team of professionals with the objective of making learning easy for the kids. Most interestingly, millions of kids from all over the United States have been involved in testing and perfecting the program. Each lesson introduces a new coding concept in a fun and engaging lesson. These lessons are broken into smaller sub-lessons with interactions and video reviews. Students can learn by reading or watching the video as well as practicing writing code in the embedded editors. .
Simply Coding informs that its computer programming for kids tutorial not only helps build games and learn coding, but also enhances their critical thinking skills and ability to innovate. The program has been approved by school systems throughout the country as part of their STEM curriculum. Millions of home school students across the country have also used this program with great results.
"I am a front end developer and I was looking for a way to get my 8 year old son to get more interested in programming. This was a great way to get him some hands on practice programming. He was very excited because he uses a lot of gaming applications and wanted to create his own. It was easy enough for him to follow and a wonderful way for us to spend time together! I will be purchasing some more of these for my nieces and nephews for the holidays coming up," a highly impressed buyer mentioned in her Amazon review.
In her Amazon review, another reviewer mentioned, "I work with code everyday with my business and also home school my kids. I've been looking for a good online program for my oldest to start to help get him on the right path and learning some code. Coding for Kids has been a great fit for our family and he's learning so much already! Learning to code is like learning to speak a new language and Simply Coding has done a great job of making that process fun for kids- or anyone else- that decides to take this program. Highly recommend!"
To find out more about Simply Coding JavaScript Game Design Course for Kids, please visit https://www.amazon.com/dp/B016CEG2JU
About Simply Coding:
Simply Coding is an organization dedicated to creating high-quality digital learning programs for the children. A number of online courses from the company are now selling successfully on Amazon.com
Media Contact
Company Name: Simply Coding, Inc.
Contact Person: Media Relations
Email: Send Email
Phone: (801) 494-7751
Country: United States
Website: https://simplycoding.org/