New book "Mastering the Basics of Bitcoin and Crypto" by Charlie Shrem and Mike Kimelman is released, a step-by-step guide to understanding cryptocurrency and start trading with ease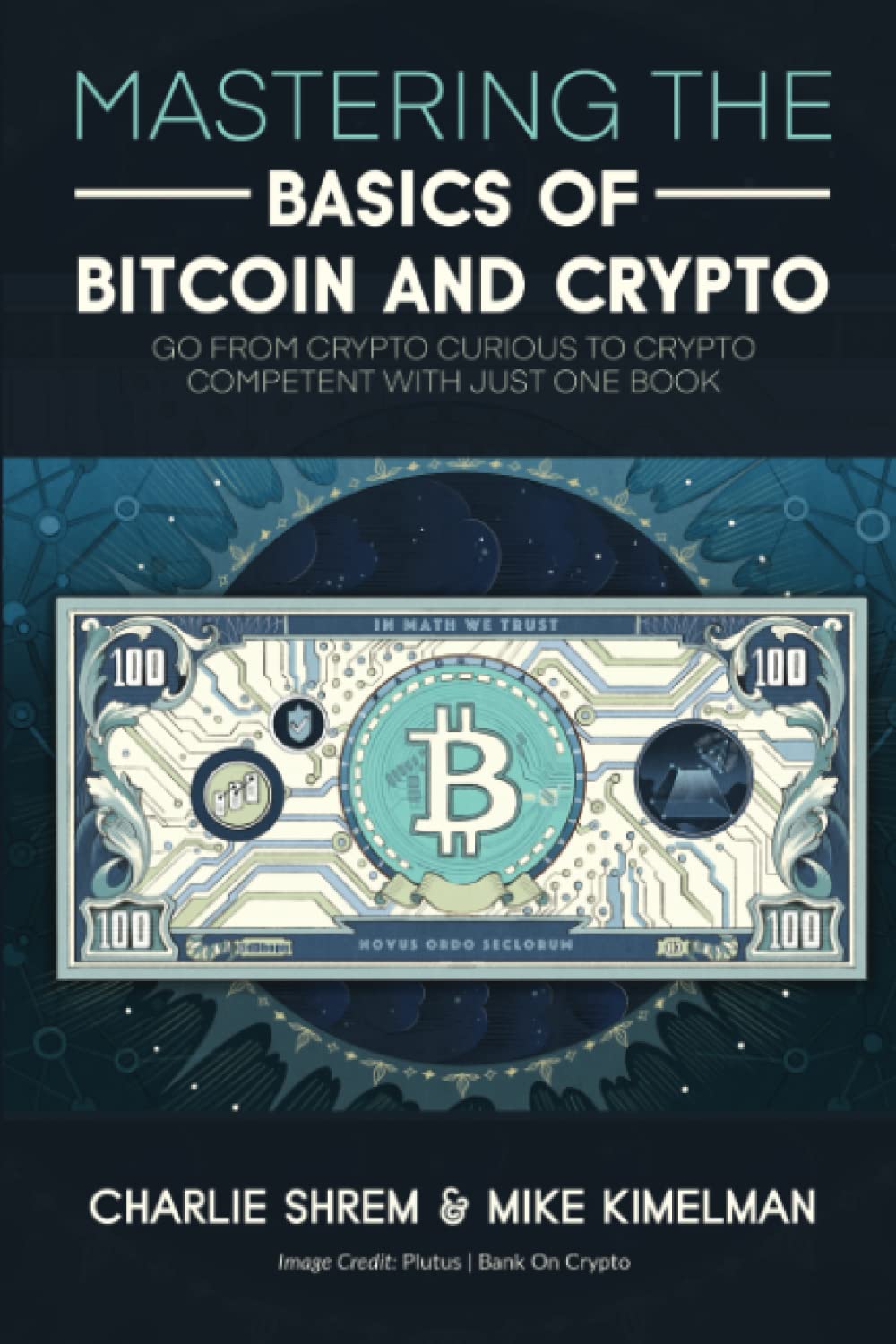 "Mastering the Basics of Bitcoin and Crypto" by Charlie Shrem and Mike Kimelman has been released worldwide. This no-nonsense, 191-page guidebook breaks down the seemingly complex world of cryptocurrency into a clear path for buying and selling in this exciting market. Designed for beginners, this entry-level masterclass provides insights, principles, and practical advice without confusing jargon, instead using common terms and ideas readers will already be familiar with.
Based on 10 years of consistent success with bitcoin and other popular cryptocurrencies, the authors go beyond "how to" and address the impact, history, functions, and regulations surrounding crypto. By delving into the "why," Shrem and Kimelman show the stability and transparency of crypto and explain how bitcoin and similar currencies offer a powerful alternative to traditional financial markets.
Comprehensive and detailed without being overwhelming, the book will take any readers from total novice to well-informed, confident investor.
Mastering the Basics of Bitcoin and Crypto (ISBN: 9798509444623) can be purchased through retailers worldwide, including Barnes and Noble and Amazon. The paperback retails for $12.99 and the ebook retails for $9.99.
About the book:
Whether you are brand new to bitcoin and crypto or already understand the basics and want to expand your knowledge, this is the book for you! "Mastering the Basics" is a one-stop guide to help you immediately go from "crypto curious" to "crypto competent."In the author's own words: "We know how confusing bitcoin and crypto looks to the uninitiated. The potential is massive and world-changing, but it's intimidating and you don't know where to start. That's why we wrote this step-by-step guide in simple, plain-English terms that anyone can grasp."
After completing this book, you will have a comprehensive working knowledge of the concepts and technologies that make digital assets possible.We'll take away the mystery and empower you with the knowledge and ability to understand bitcoin and profitably buy, sell, secure, and trade cryptos with ease.This is incredibly valuable knowledge taught by two of the most respected experts in the space with over a decade long track record of success. With one book you can equip yourself with the expertise that only a tiny fraction of people alive today possess.
Our goal was to write the simplest, most concise book out there to bridge the current knowledge gap for teens, boomers, and anyone curious…. And start them on the greatest wealth building and preservation opportunity in a generation.
Absolutely ANYONE can understand and profit from this. We are still in the early innings of this technology. Blackrock, the largest asset manager in the world with $10 Trillion in assets, just announced this Fall that they're moving into crypto and offering it to their clients. So it's definitely not too late for the everyday person to learn the basics and become a confident investor in the space.
There's no time like the present to get started and get savvy about the greatest opportunity in history for financial success and personal freedom. It starts here. It starts today. What are you waiting for?
About the authors:
Charlie Shrem is a well-known American entrepreneur and bitcoin advocate; he co-founded now-defunct start-up company BitInstant and is also a founding member of the Bitcoin Foundation. He is the host of the top-ranked crypto podcast, Untold Stories. Follow Charlie on Twitter at https://twitter.com/CharlieShrem
Mike Kimelman is a bestselling author, entrepreneur, and expert on disruptive innovation. Formerly an M&A lawyer and the founder of a New York-based hedge fund, he currently is a co-founder at Dekryption Labs – a Web3 consulting agency focused on blockchain architecture and development services. He also offers radical financial coaching on money, markets & investing through his Alpha360 trainings.
Media Contact
Company Name: MindStir Media LLC
Contact Person: Jen McNabney
Email: Send Email
Phone: 800-767-0531
Address:1 New Hampshire Ave Suite 125
City: Portsmouth
State: NH
Country: United States
Website: https://mindstirmedia.com/